Embarking on a week-long sailing adventure is a dream come true for many water enthusiasts. Whether you're an experienced sailor or a novice looking for an unforgettable experience, careful planning is essential to ensure a smooth and enjoyable journey. One of the critical aspects of this planning process is shopping for supplies that will sustain you throughout the voyage. In this guide, we'll walk you through the steps to effectively shop for a week of sailing and provide a recommended shopping list template to make your preparation even more straightforward.
Recommended Shopping List for a Week of Sailing:

Planning Ahead: The Key to a Successful Sailing Week
Planning is the cornerstone of any successful sailing adventure. When you're out on the open water for a week, you'll want to ensure that you have everything you need to stay safe, comfortable, and well-fed. Here's a step-by-step breakdown of how to plan for a week of charter sailing:
Destination Research: Research your sailing destination thoroughly. Understand the local weather patterns, water conditions, and any regulations or restrictions in the area.
Itinerary Planning: Plan your route, including potential anchorages and ports of call. This will give you an idea of where you might have access to supplies during the trip.
Meal Planning: Consider how many meals you'll need for the duration of the trip. Breakfasts, lunches, dinners, and snacks should all be accounted for. Think about the cooking facilities available on the boat and plan meals that are easy to prepare in that environment.
Shopping List Creation: Based on your meal plan, create a comprehensive shopping list that covers food, beverages, toiletries, medications, and any other essentials you'll need on board.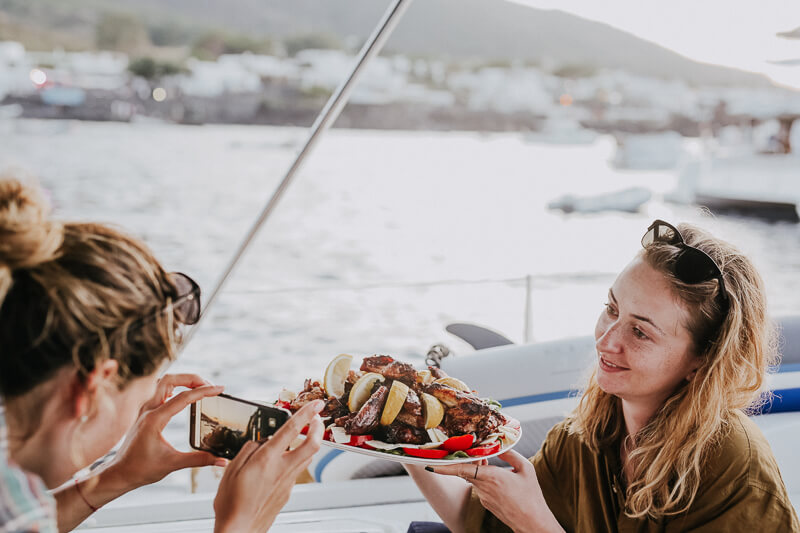 Proper planning and provisioning are key to making the most of your week-long sailing adventure. By taking the time to research your destination, create a comprehensive shopping list, and pack thoughtfully, you'll ensure a safe and enjoyable experience on the open water. Feel free to use the provided shopping list template as a starting point, customizing it to fit your preferences and needs. With a well-prepared shopping list and a spirit of adventure, you're on your way to creating memories that will last a lifetime. Happy sailing!