Choose your Sailing Week in Croatia
Pick any week during the summer
You decide the pace of the route
Explore the fascinating histroric town of Dubrovnik
Tour available for booking a full yacht 4-10 pers.
The cost vary depending on season and yacht type.
Price start from 560€/pers. Request a custom offer.
Seven days on a sailing yacht for a full crew (4-10 persons)
Professional and friendly skipper
Safety and navigation equipment
Sheets and towels
Learn to sail with your skipper
Dinghy with outboard and gasoline
End-cleaning
Starting in Dubrovnik offers you the best opportunity to stroll around this incredible medieval fortress. This route takes you near the gems of the Adriatic coastline which offers you plenty of options regarding your route, with a short transfer from the airport to the Dubrovnik ACI Marina.
A one week holiday on a yacht means sea, sun, sailing and a lot of fun at a very affordable price. All yachts can accommodate 6-11 people, in double cabins and have 2 bathrooms and a fully equipped kitchen.
The route will take you in the proximity islands as Mljet, Lastovo and Korcula, with distances that can be easily covered relaxed during one week of private charter sailing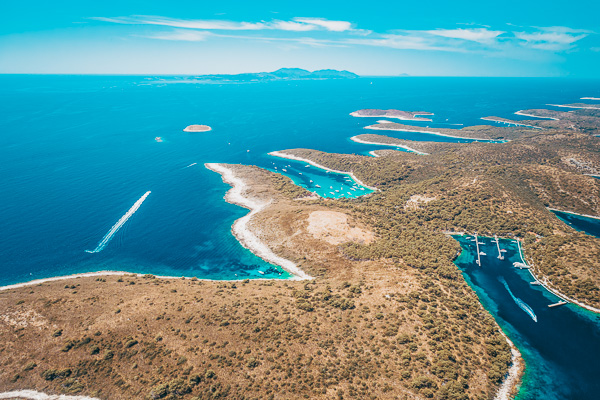 Explore the Adriatic coastline and enjoy crystal clear waters, natural bays, fascinating towns and delicious cuisine – a real paradise for you to live in for a week.
seven days holiday on a yacht
Sobra is on the island of Mljet. The island is called to be the most beautiful island in the Adriatic and it is recognized as the greenest of all the Dalmatian islands.
As long as you are there you can go visit the national park who has two scenic inland salt lakes Veliko and Malo Jerezo.
Ston is simply amazing. What most catches the eye about this small town located on the Peljesac Peninsula are its impressive walls. Constructed in 1333, the walls are considered to be the longest in Europe stretching a distance of 5.5 kilometers. Their main purpose was to defend the saltworks in Ston which were of great importance during the Republic of Dubrovnik. Today in the outskirts of town, you can still visit the salt mines where you will enjoy spectacular sunsets.
Lastovo Island is practically an untouched island. Its beauty and tranquility have transformed it into one of the most popular islands among seafarers, especially those who are passionate about sailing. You can see for yourself if you chose to travel aboard a sailing boat. In addition, its wide variety of sea fauna makes it an ideal spot for scuba diving or underwater fishing. This also means exquisite local cuisine based on fresh fish.
Aci Marina, Dubrovnik You can catch a flight to the nearest airport in Dubrovnik. We recommend using search engines like SkyScanner, Momondo, Expedia for the best deals.
Taxi
From the airport to the Aci Marina, you can take a taxi or a public bus. It will take about 30 mins and around 40 euros.
Bus Transfer
You do have the private bus options, that will drop you just in front of the marina. It will take about 30 mins and 80 euros.