Why do we want so much to travel again?
Lately, the questions we hear more and more often are: When can we go on holiday in Greece? When do the Greek borders  open? Will we be able to go to Greece for Easter? When will Greece receive tourists? When will you be allowed to go sailing in Greece? What customs will be able to go through in Greece during the summer holidays? … and other variations on the same theme.
All these questions are justified and show the burning desire of many people to travel again. Recent measures, which have restricted tourism, accompanied by the limitation of social events, have deprived people of a higher need: to travel.
Psychologist Abraham Maslow divides human needs into a five-tiered pyramid. At the first level, at the base of the pyramid are the primary physiological needs: air, food, water, sleep, hygiene. At the top of the pyramid, at level five, are the cognitive needs: knowledge, development and improvement. These needs refer to exploration, rediscovery and aesthetic sense for beauty, order, symmetry. This includes hobbies and last but not least: travel.

Why is it important to travel?

Since ancient times, man has traveled for different purposes and for different distances. Initially, we can speak of a migration for survival, dictated by the need for food and the avoidance of dangers (wars, drought, slavery). The discovery of means of transport by land, water and air led to the fulfillment of the desire to discover new territories, civilizations and cultures and greatly simplified travel, making them a pleasant way to spend time. Naturally, there were expeditions to unknown areas and business or trade trips and then, the last step was the transition to today's tourism, with the main objective of relaxation, disconnection and experimentation.

When can we travel to Greece this year?
With a generous outing to the Mediterranean Sea and over 200 tourist islands, Greece is among the most sought after holiday destinations during the summer, both Romanians and tourists from around the world. That is why we are trying to put together the information that has appeared so far to answer some questions related to planning a vacation in 2021 in Greece.
There was some news in the press, following the statements of the Greek Minister of Tourism, Harry Theocharis, who supported the opening of tourism in Greece in mid-April. These statements were made during H. Theocharis' visit to Bucharest, but also during an online conference held at an online tourism fair in Berlin. He promised that Romanians would be able to travel to Greece starting April 15, so they could celebrate Easter.
But the reality is different. Faced with the highest degree of COVID-19 infections to date, Greece is forced to extend the lockdown and social distancing measures at least until cases subside.
According to the latest official statements, from April 4, 2021, the restrictions on international flights were extended until April 19. The latest statement of the Greek Minister of Tourism, from 7.04.2021, promises the gradual and safe opening, starting with May 14, 2021. Of course, this must be accompanied by a decrease in the degree of infections, which at this time is at the highest level since the beginning of the pandemic.
The date of May 14 for the opening of tourism in Greece is not something safe or guaranteed. It is just an estimate of the Minister of Tourism who also calls for the implementation until then of several measures that would facilitate the safe movement of tourists.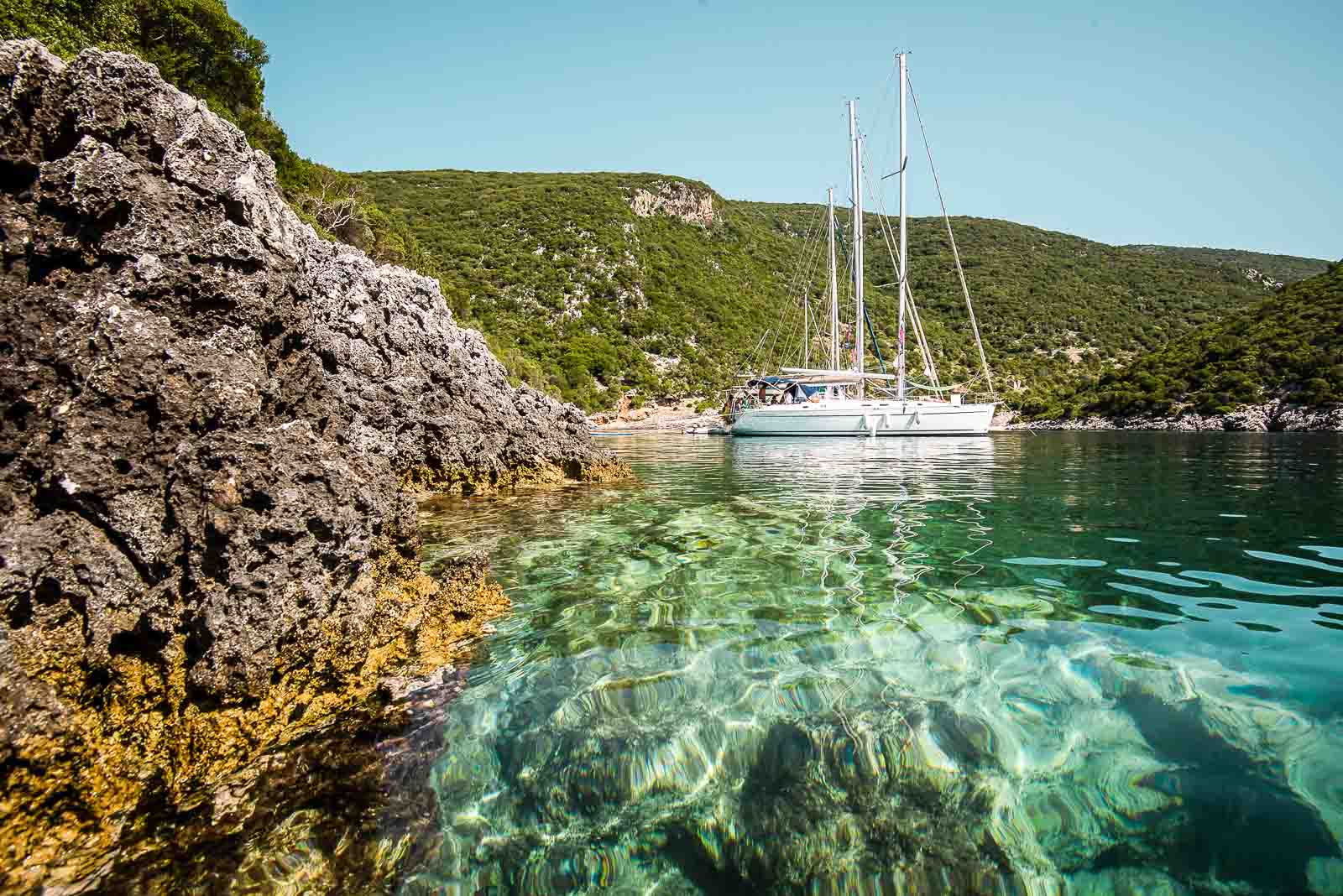 When to book a holiday in Greece in 2021?
We all want to know when we can definitely book a holiday for summer 2021 in Greece. Planning a vacation often involves booking plane tickets, which during this period are quite cheap on the Bucharest-Athens route, but the risk of flight cancellation prevents many tourists from making plans.
Last year, in 2020, we were able to travel to Greece starting with June 15, and this year, considering all the statements so far, we are trying to open tourism earlier, starting with May 15, 2021. It will most certainly be a gradual opening, in which Romania may be among the first countries accepted and certain conditions will be required when crossing the border – negative test, proof of vaccination or proof of antibodies.
If we want to be optimistic, we can consider May 15, 2021 as a term with great chances for the opening of tourism in Greece, but if you want more certainty, June 5-15 may be a 100% safe time to plan. a holiday in Greece.
Most likely any official decision of the Greek government will be taken as a result of the decrease in the degree of infection. So, until the medical situation improves, no one can say exactly a safe deadline for the reopening of tourism in Greece.