Pick any week during the summer
You decide the pace of the route
Explore the fascinating Aeolian Islands
Tour available for booking a full yacht 4-10 pers.
The cost vary depending on season and yacht type.
Price start from 610€/pers. Request a custom offer.
Seven days & nights on a sailing yacht 
Professional and friendly skipper
Safety and navigation equipment
Sheets and towels
Learn to sail with your skipper
Dinghy with outboard and gasoline
End-cleaning
Smokin' vulcano right ahead'
stromboli – Natural lighthouse
Pure turquoise water bays surrounded by high peaks, lovely small towns and the delicious "cucina italiana" – these are the Aeolian Islands, a paradise in the Mediterranean sea, which can be reached only by water. The islands of Lipari, Stromboli, Panarea, Salina and Vulcano are part of a volcanic chain which starts with Mount Etna and ends with Vesuvius, near Naples. Their beauty and unique features have been officially recognized in the year 2000, when they were included in UNESCO World Heritage list.
If you are looking for "once in a lifetime" moment, this is the place where you can admire a perfect sunset on the top of an active volcano, while lava flows a few meters away from you. You will definitely fall in love with the small Mediterranean towns, while enjoying the sea and the sun in a perfect sailing holiday.
If you are looking for "once in a lifetime" moment, this is the place where you can admire a perfect sunset on the top of an active volcano, while lava flows a few meters away from you.
The Mediterranean paradise
Discover Aeolian Islands Itinerary
Leaving from Marina di Portorosa our first stop will be the black beaches of Vulcano, where we will dock for the night in the southern part of the island. Named after the Roman God of Fire, this island is nothing but impressive with its lunar landscape created by the smoking volcano that last erupted in 1890. The smell of sulphur is a dayily thing here but once you a feel the soft black sand under your feet and have a swim in the sea bubbling with hot springs, it will be the last thing on your mind.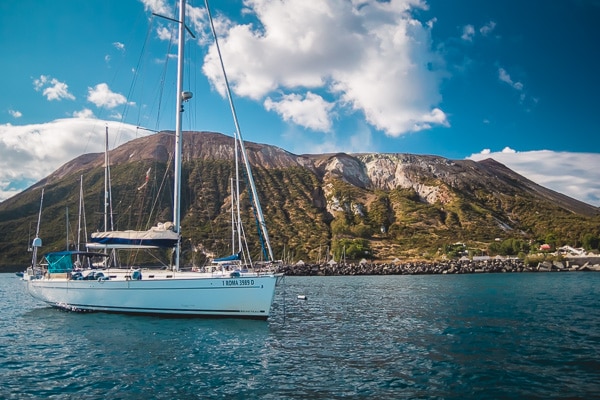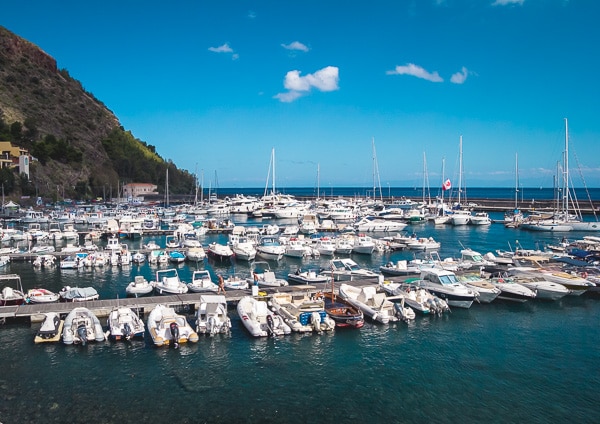 One of the largest Aeolian Islands, Lipari has many docking marinas for us to choose from. We`ll let you get lost in the narrow streets with charming little shops and restaurants perfect for enjoying the Italian cucina with the Malvasia delle Lipari on the side. If you feel like basking in nature, renting a scooter is the best way to get away and discover the panoramic points with breathtaking views of the neighboring islands. But did we mention the turquoise waters and the perfectly white beaches around the island? Papesca, Campo Bianco or Aqua Calda are just a few of them and trust us, it`s a sight worth seeing with waters worth swimming in.
Defined by its erupting lava, you will not want to miss a one of a kind sunset enjoyed from one of Europe's still active volcanoes. Yes, that's right, we will get you on top of Stromboli with a guided tour and all you need are some hiking boots, a warm jacket, 30 euros and 5 hours of your time. This dramatic island bursts of lava fireworks and coves with black beaches with turquoise waters ideal for snorkeling, if you are not the hiking type.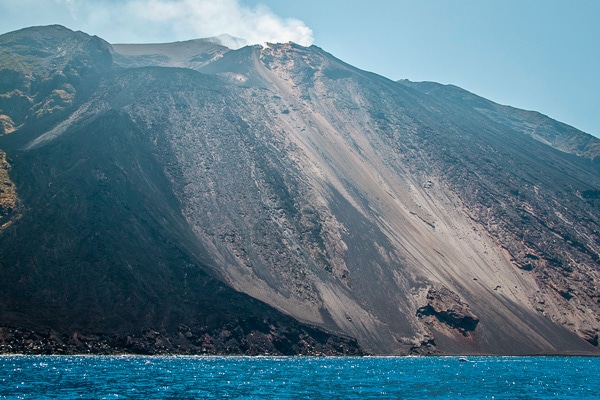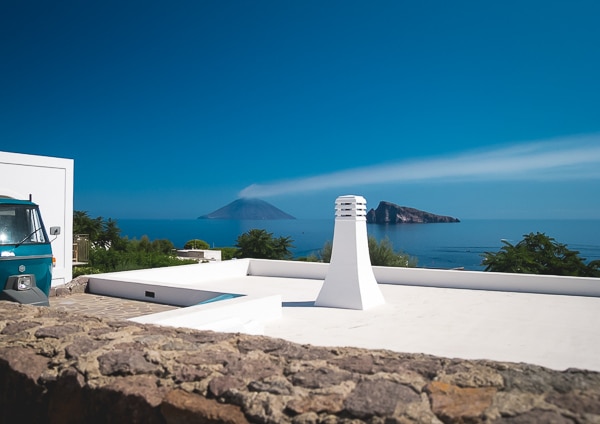 The smallest but yet the most beautiful of them all, Panarea is the unspoiled jewel where the rich and famous come to play. Rocky shores with colorful sub-tropical vegetation, surrounded by small islets with see through waters, this is the go-to place for snorkeling. Measuring just 2.5km by 1.8km, this unspoiled little island, is the best example of nature at its finest. Delight yourself with a quiet afternoon in the secluded bay of Cala Junco and hypnotizing views of Stromboli from its highest points.
Portorosa is our starting point and just as well end-line where we'll get back Friday. Marina where we'll spend our last night on the yacht is like a skittish small village with many villas and canals. Fare well dinner will be served at a restaurant by the sea.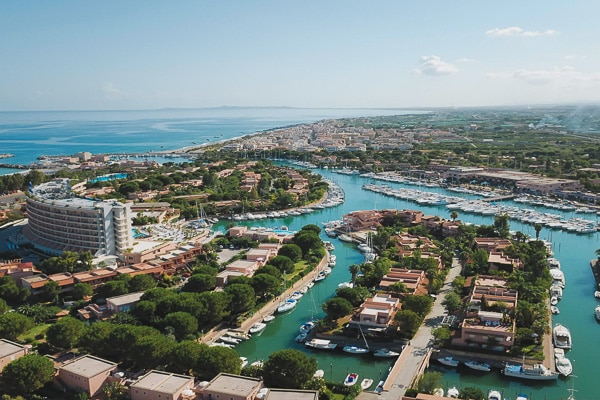 Portorosa Marina, Sicily You can catch a flight to the nearest airport in Catania or the farthest one in Palermo. We recommend using search engines like SkyScanner, Momondo, Expedia for the best deals.
Taxi
We can arrange your transfer from the airport to the Portorosa Marina with taxi companies. The prices depend on the number of people and the airport you are arriving at. It is around 40-50 Euro/pers.
Bus/Train
You do have some train and bus options but they take around 4-5 hours to get in the marina. Go check out Rome2Rio to see more details about public transportation.