A paradise in the Mediterranean sea

Delicious "Cucina Italiana"

Dive into crystal-clear waters for snorkeling

Relax in the pristine La Maddalena Archipelago

Sail into the famous Bonifacio Citadel

Experience la dolce far niente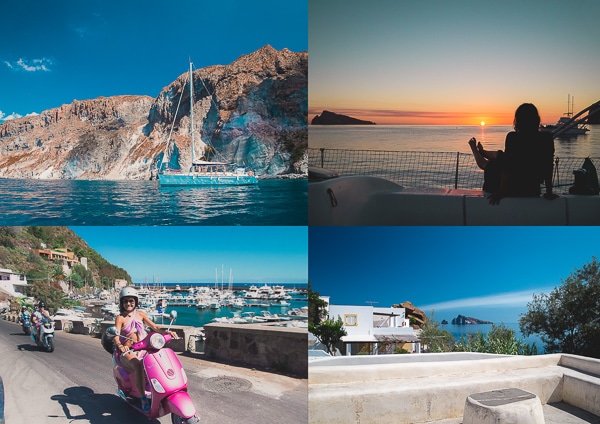 Embark on a captivating Sardinian coastal adventure! Sail from Portisco to Palau, explore Cannigione's charm, and savor the magic of Maddalena. Marvel at Bonifacio's dramatic cliffs, back in Santa Teresa's warm ambiance. Experience Sardinia's coastal masterpiece firsthand!
Your 7-Day Sailing Schedule
Welcome on board

• Arrive in the marina around 3:00 PM
• Meet the skipper and the rest of the crew
• Handle the provisions shopping 
• Get on board around 5:00 PM
•  Pay the fuel&docking fees and leave the deposit
• Relax, unpack, and settle into your cabin
• Dine out, mingle, meet your sailing family
Discover the magical Bonifacio
Palau is like a dream you never want to wake up from. With its azure waters that practically beg you to dive in, and cliffs so dramatic they'll have you reaching for your camera at every turn, it's pure paradise. The town itself is a charming blend of history and hospitality, where ancient stories meet modern smiles. Palau's culinary scene is a seafood lover's dream, and its sunsets? Well, they're nothing short of breathtaking.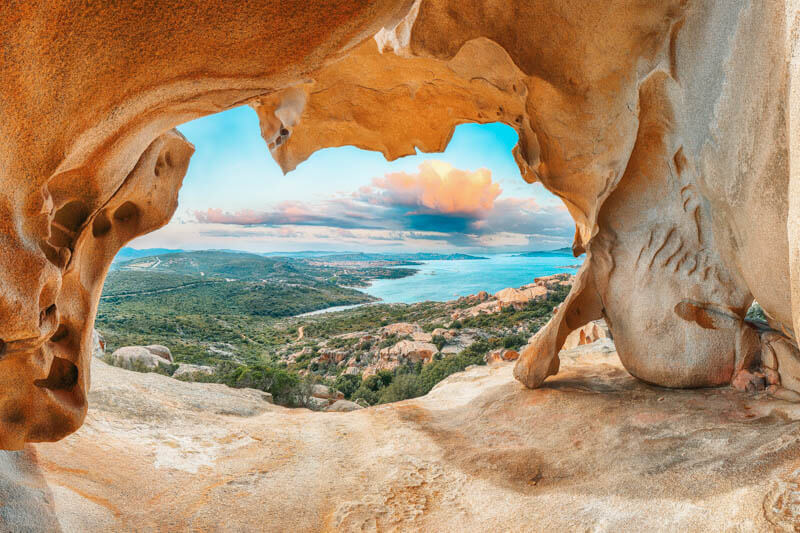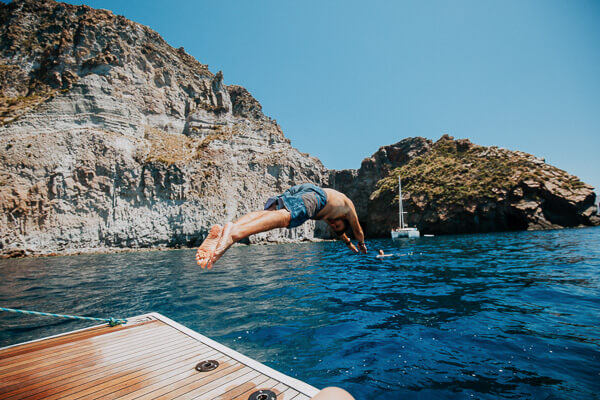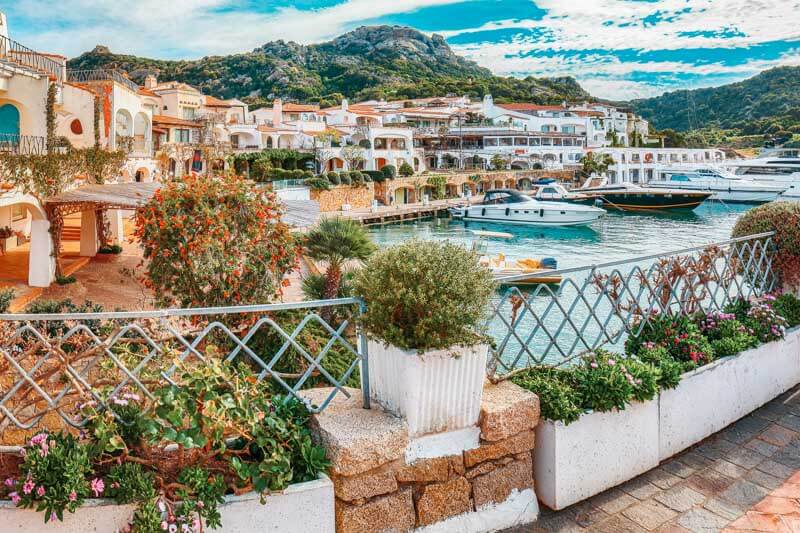 Cannigione, Sardinia's best-kept secret, is your passport to paradise. Crystal-clear waters that seem to whisper secrets, a town brimming with stories, and the warmth of its people create a haven for explorers. Wander through the charming streets, where the past meets the present in delightful harmony.  Cannigione invites you to indulge in endless conversations, savor flavors, and embrace coastal magic like never before.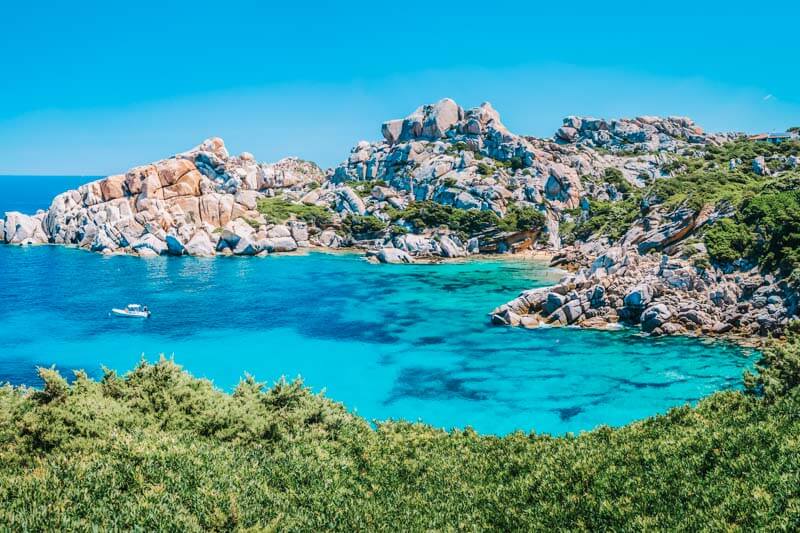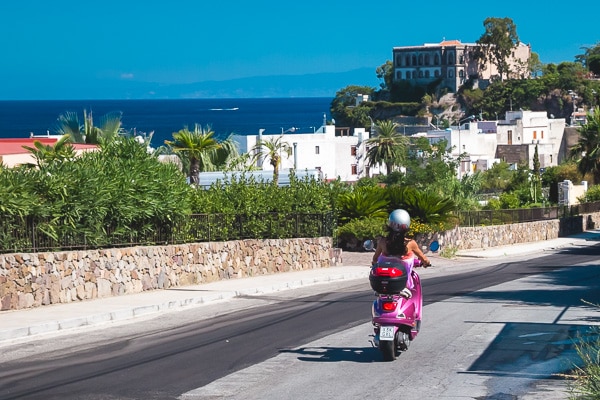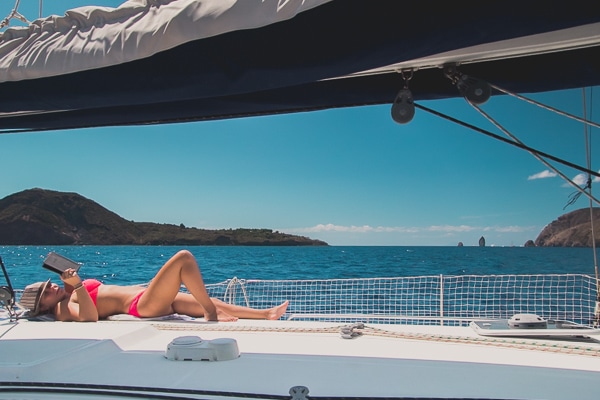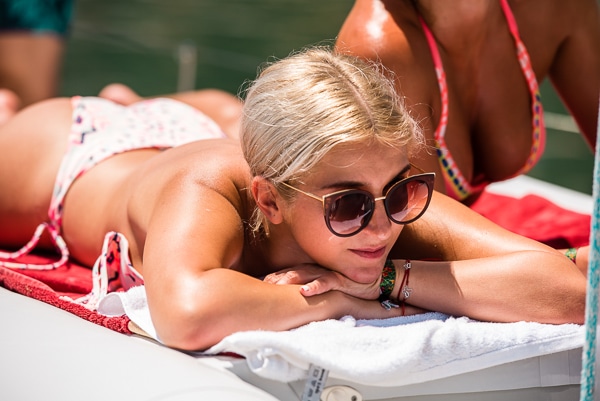 Maddalena, the crown jewel of Sardinia, is calling your name. Picture a world where the sea and sky put on a show that'll make your jaw drop. Strolling through the historic streets feels like stepping into a storybook. And don't even get us started on the sunsets – they're like paintings in the sky that'll leave you speechless.  Whether you're into nature or culture, Maddalena promises a journey you won't forget.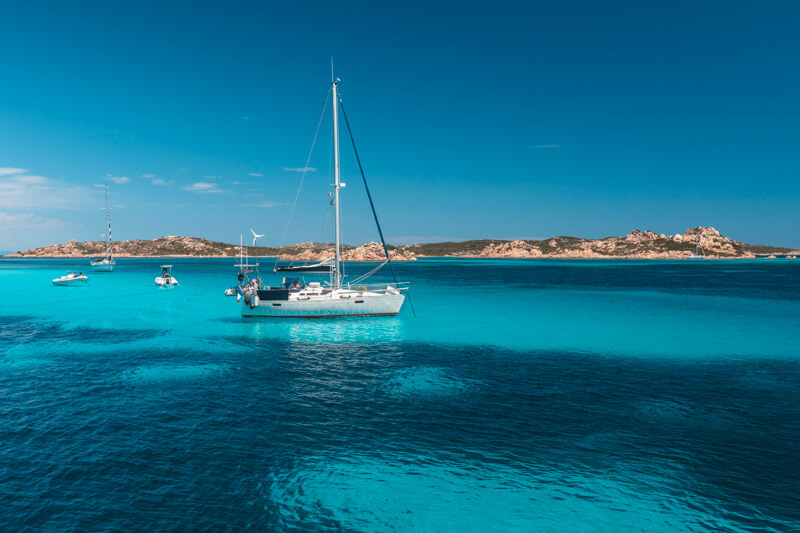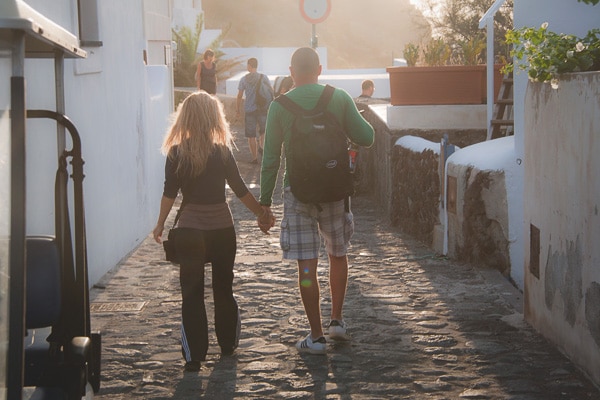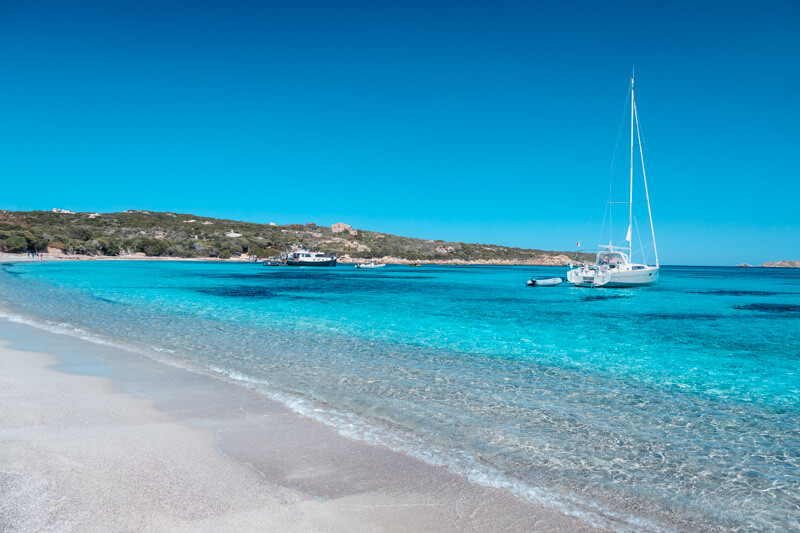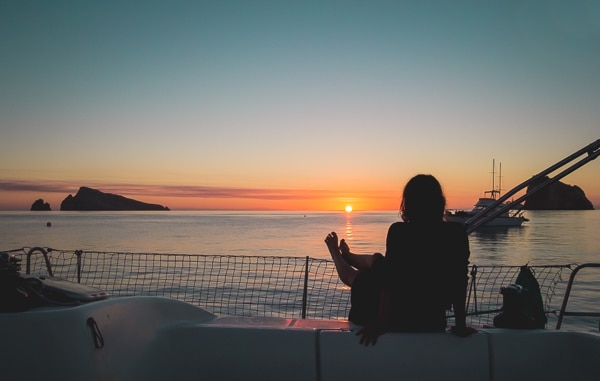 Hold onto your hats as we sail from Sardinia to the picturesque cliffs of Bonifacio in Corsica, France. Think of it as a friendly voyage to meet nature's own skyscrapers. Upon arriving in Bonifacio, stroll through the winding streets of the old town, a well-preserved fortress that showcases centuries of Corsican history and where history unfolds like a good story.
Bonifacio's marina where we'll spend one night is a hub of activity, with colorful boats, charming cafes, and a lively waterfront scene.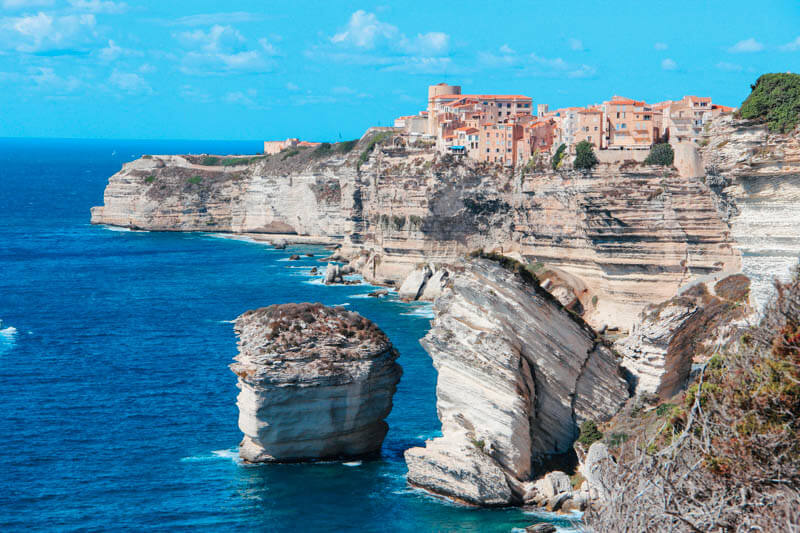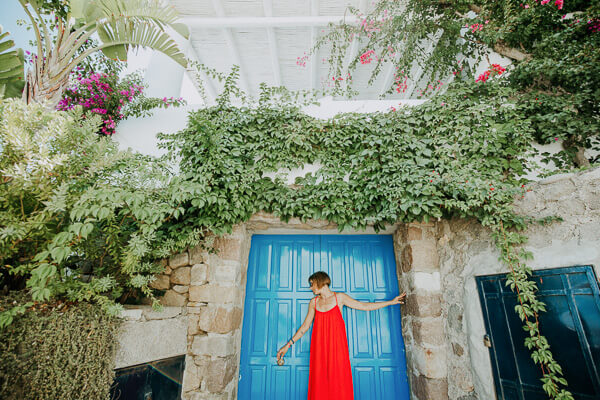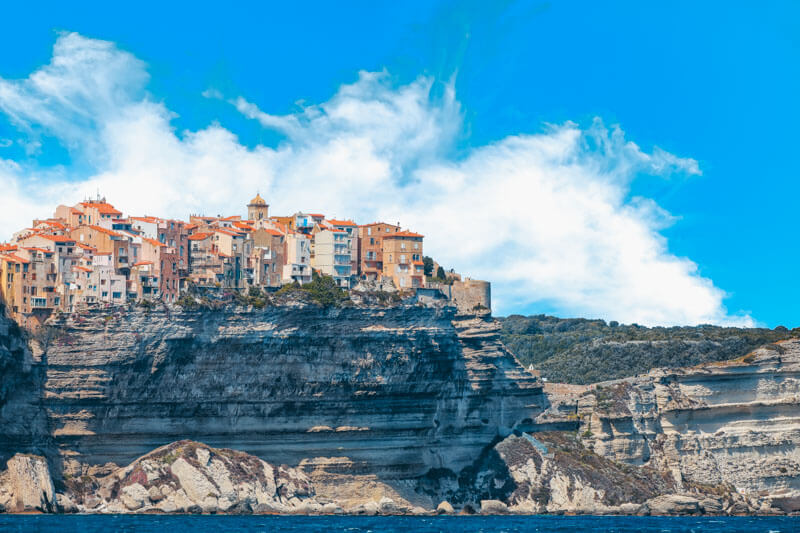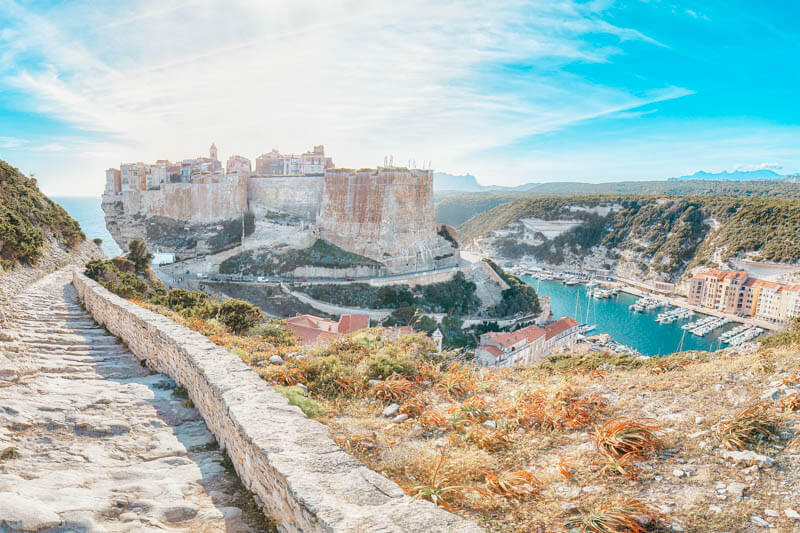 Santa Teresa, the coastal wonder of Sardinia, beckons with a blend of nature's beauty and human creativity.  Santa Teresa's dramatic cliffs and golden beaches are like postcards from paradise, and the lively local scene adds a touch of wit and warmth to the experience. Whether you're an adventurer or a culture enthusiast, Santa Teresa promises a journey filled with wonder and surprise at every turn.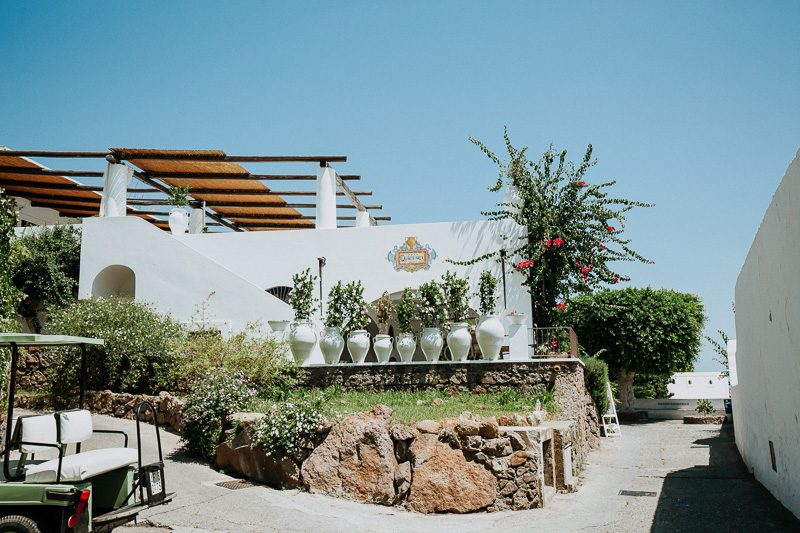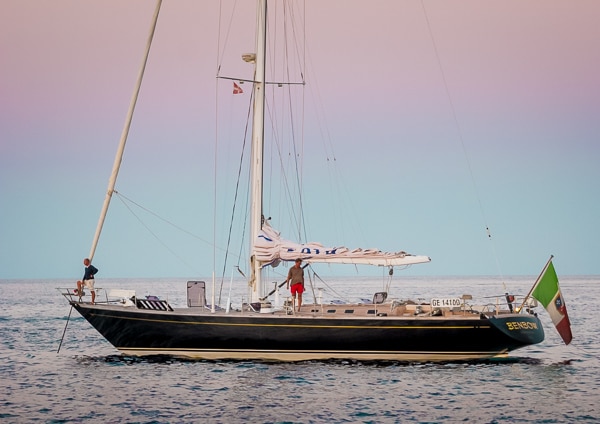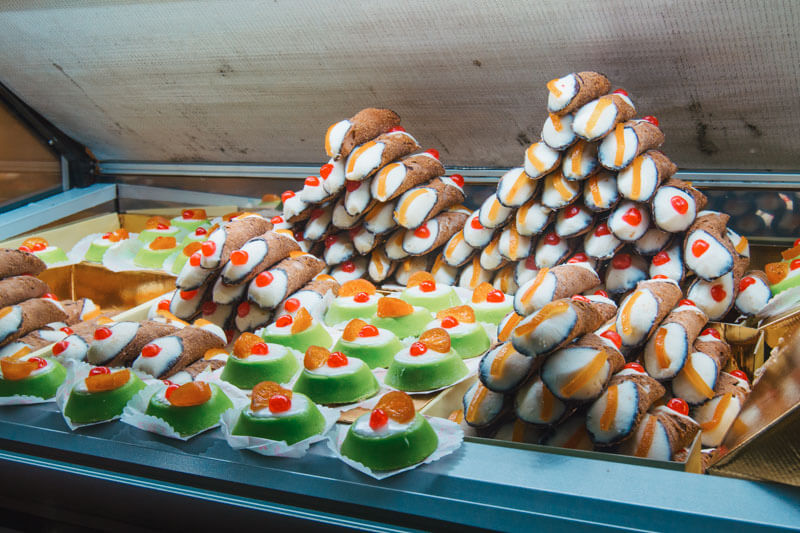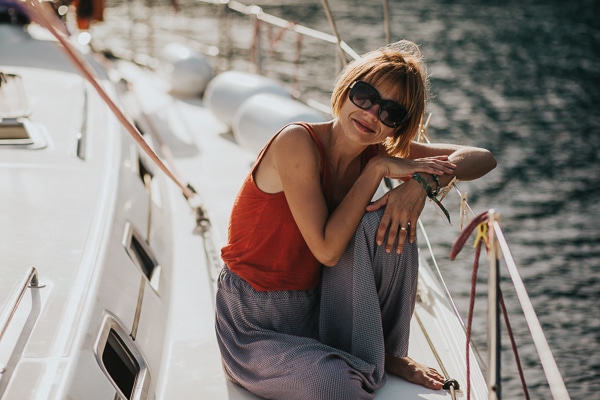 Sail in Sardinia and Corsica!
the mediteranean paradise
Choose the perfect yacht to balance your budget and comfort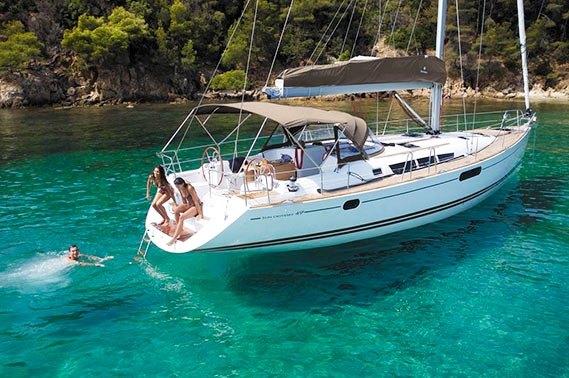 Prime Yacht
Classic cozy monohull cruisers launched before 2018, which offer all the comfort you would expect from a sailing holiday, with more standard features, big sunbathing decks, swimming platforms, and above the deck dining areas.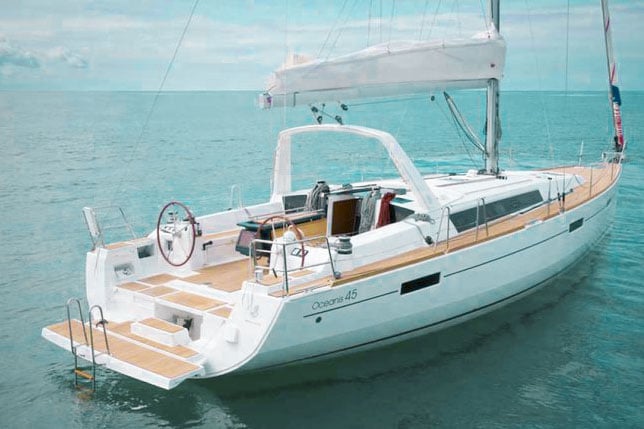 Superior Yacht
Comfort, space and more functional features. The Superior Yachts are an array of boats from 2018-2022, so expect more dining room, socializing and lounging, extra charging sockets, a better sound system and a more deluxe experience overall.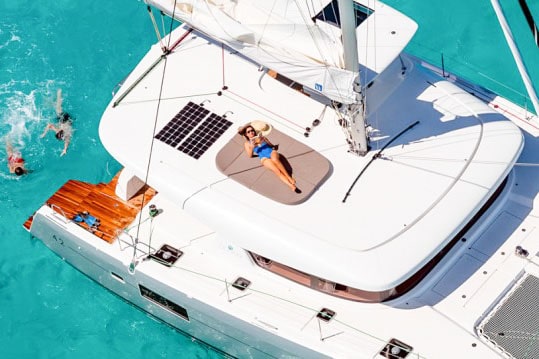 Catamaran
The epiphany of comfort and space for the ultimate sailing experience. Equipped with a sunbathing net, large deck space, bigger lounge and kitchen area and more spacious cabins, sailing on a catamaran checks the luxury and comfort boxes.
See more details and photos
"GET YOUR FRIENDS ON YACHT" – SPECIAL OFFER !
Take the initiative to gather a group of friends for a full yacht and get an amazing deal:
Form a crew of 6, 8 or 10 and get 50% OFF your spot.
Use code "MYGANG" when booking.
BOOK NOW with the SUPER Early Bird and have the summer holiday you have been waiting for! Secure your spot and lock in the special low price with just a 100€ deposit. Valid till 15 IAN 2024 and limited spots.
Prime Yacht
Special Offer – €937 €837/pp – limited spots, payable in 3 installments:
– 100€/pp – pay now to book&lock the price
– 368€/pp –

60 days after booking


– 369€/pp – 60 days before departure (29 MAY)
Regular price – €937/pp, payable in 2 installments
Superior Yacht
Special Offer – €1097 €967/pp – limited spots, payable in 3 installments:
– 100€/pp – pay now to book&lock the price
– 434€/pp – 

60 days after booking


– 433€/pp – 60 days before departure (29 MAY)
Regular price – €1097/pp, payable in 2 installments
Catamaran
Special Offer – €1347 €1191/pp – limited spots, payable in 3 installments:
– 200€/pp – pay now to book&lock the price
– 496€/pp – 

60 days after booking

 
– 495€/pp – 60 days before departure (29 MAY)
Regular price – €1347/pp, payable in 2 installments
Portisco Marina, Sardinia– The best way to get there is by catching a flight to Olbia International Airport (OLB).
By plane
Fly to Rome or another city in Italy and catch an intern connection to Olbia, Sardinia. You can use Skyscanner, Momondo or Expedia to find the best offer.
Transfer to Portisco Marina
From the airport you can take a taxi or the public transport to Portisco Marina. It's a 30-60 min ride from Olbia International airport.