Why choose a sailing vacation over your regular sea-side vacation?
The freedom and adventure!
We can give you plenty of reasons why you should choose a sailing vacation, but our top 3 picks are: the feeling of freedom, the excitement of discovering amazing beaches and the island hopping. You get to spend 1 week on a boat, with open-minded people, exploring hidden places where mass tourism can`t reach, while having the time of your life. 
The fresh air and the 24/7 sea-view!
One week of basically living outside, because as we like to say, going sailing it`s like going camping, but on the sea! You wake up with the sea at your doorstep, jump straight in that endless swimming pool and start your day with a coffee at the beach. Just don`t forget your sunscreen because you`ll be spending 90% of your time outside, enjoying the sun and the sea breeze.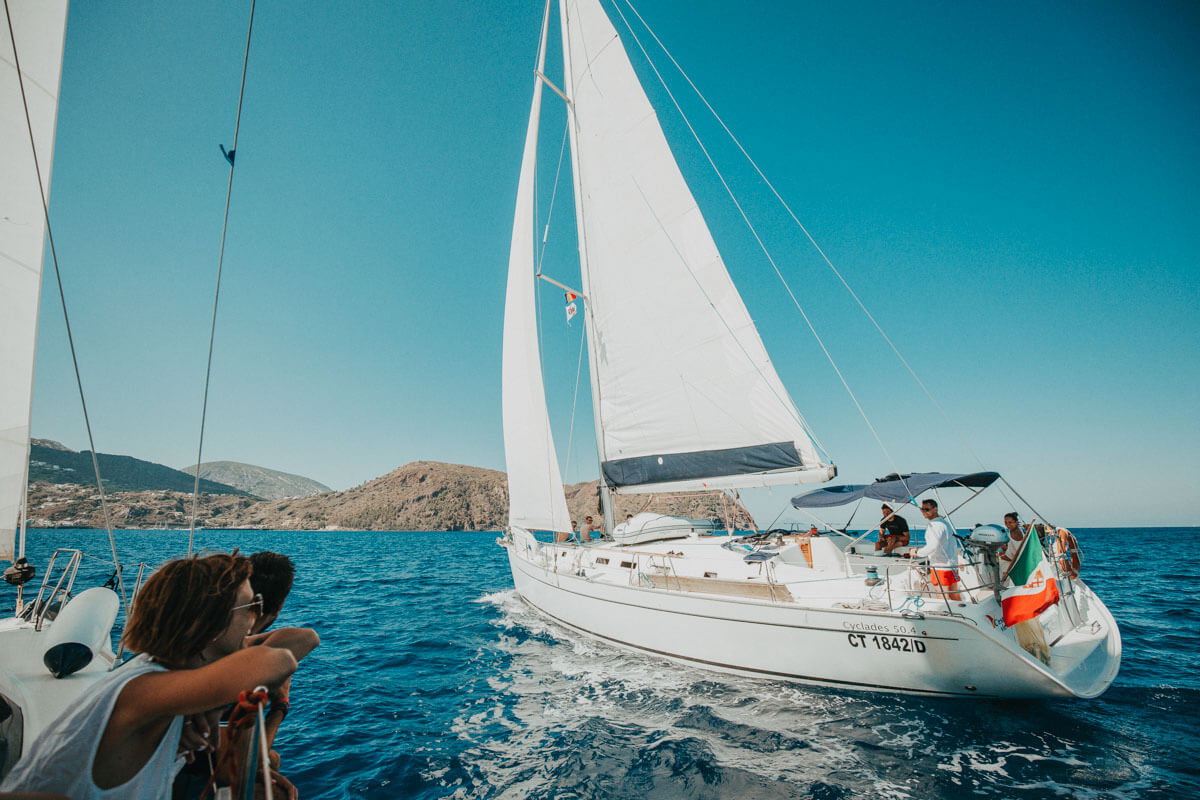 Simple living and carefree sailing!
Sailing is all about getting in touch with nature and clearing your mind, so wearing mostly your bathing suit for a week (that`s right, no need to overpack) and having your skipper take you the best swimming spots definitely helps! Read a book, enjoy the sights or sunbathe on the deck, whatever you choose, relax and enjoy the carefree ride.
Everything you need in one place!
Your boat is your hotel, your restaurant, your car, your entertainment center, your sundeck. Everything you need is at reach, so life instantly gets easier. Cook, play games, snorkel, sail, read, sunbathe, have a dance party, because the boat life provides! Teamwork is essential so bring your best social skills on board!
 Change the way you spend your summer vacay and go on a sailing holiday. 
We hear it`s quite addictive!